NEWS
You can find news and information about my current projects here.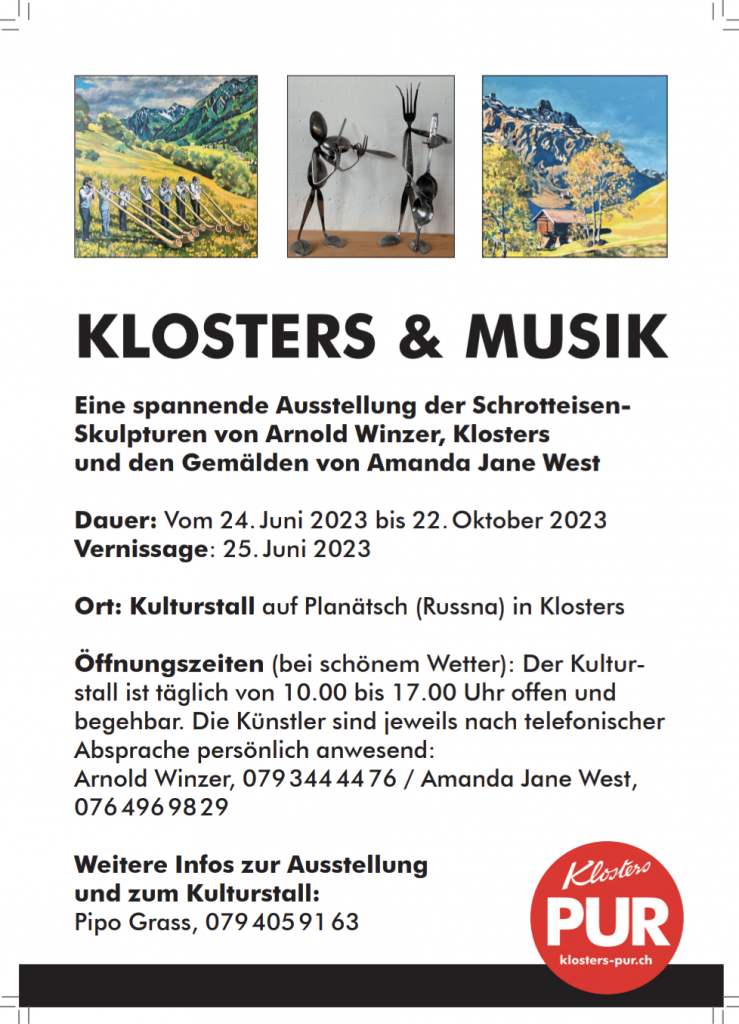 Klosters & Music
2023-04-15 15:29:44
Summer exhibition at Cultural Stable from 24.06.2023 to 22.10.2023
Amanda Jane West & Arnold Winzer
Vernissage: 25.06.2023
KLOSTERS AND THE FOUR SEASONS
2022-12-03 12:06:30
An exhibition of paintings worth seeing by Sonja Kopp-Roth, Klosters and Wil
and exhibition of the ingenious scrap iron sculptures by Arnold Winzer, Klosters
Vernissage: Jan. 15, 2022, 3 p.m.
Duration: From 19 Dec. 2022 to 10 April 2023
Location: Kulturstall on Planätsch (below Russna) in Klosters.
Opening hours (weather permitting): The Kulturstall is open daily from
10.00 to 17.00 o'clock open and accessible.